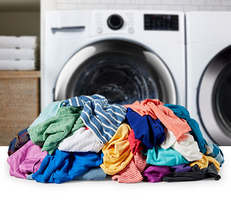 When you are traveling or new to town, do you need to locate a laundromat or laundry services for your dirty laundry?
Do you need to find a laundromat near you or did you search for 'laundromat near me'?
Like many people who are traveling, you need to find a laundromat to do your laundry. LaundromatLocations.info list locations where you can find laundry services or laundromats. You can also submit new laundromat locations if we don't have a laundromat listed.
Currently we have a list of 5690+ laundromats in USA and Canada, submit your favorite laundromat location to grow the list.
Laundromat: A self-service laundry, coin laundry, laundromat, or coin wash is a facility where clothes are washed and dried without much personalized professional help. They are known in the United Kingdom as launderettes or laundrettes, and in the United States, Canada, Australia and New Zealand as laundromats.
Most laundromats in the US and Canada are fully automated and coin-operated and generally unstaffed, with many operating 24 hours a day.
While most homes have their own washers and dryers, self-service laundries are used by many who do not have their own machines. Even those who have their own machines sometimes use them for large bedding and other items that cannot fit into residential washers and dryers.
When RVing, do you want to spend a day doing laundry or do you go to a laundromat and wash your laundry in many machines all at once?
Laundry Tip:
Remove soap scum and clean the hoses of your washing machine with white distilled vinegar. Periodically run the machine with only a cup of white distilled vinegar in it - nothing else added to the wash cycle.
Schedule